"Protect your brand image across all online platforms with the help of Reputation Management Services and techniques from Hikemytraffic. Make your business digitally prominent by finding the best strategies to filter negative content from social platforms and digital mediums."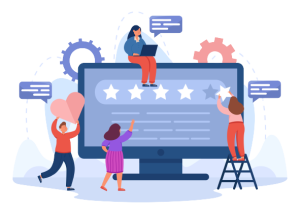 Online Reputation Management Services –
Strengthen your brand image online with us!
With things going digital businesses have to think of effective ways to make their online presence robust. What about the negative content and wrong information posted on the platforms about your brand? It harms the brand image and impacts sales.
We bring you an effective strategy and solution to combat the negative statements distorting the brand image. Get tailor-made Online Reputation Management Services from our agency, Hikemytraffic and generate the brand impact you always desired! Boost your digital image and brand presence by taking systematic steps to reach the top of the success ladder! 
Hikemytraffic – Bringing ORM solutions to all businesses
Hikemytraffic can be your 360-degree solution provider for online reputation and promotion services. We bring what your business requires to develop a robust online image. Whether yours is a small enterprise or a big name in the industry, we offer online reputation management services that suit your ORM requirements. 
Our team comprises digital researchers, marketers, and analyzers who review every content present against your brand name. We filter them systematically and approach them with a long-term goal for your brand image. 
Bringing different approaches to online reputation management services
With us, understand why online reputation management is not only about eliminating negative reviews online! We bring a purposeful strategy-made online reputation management consultant that matches the needs of your specific industries.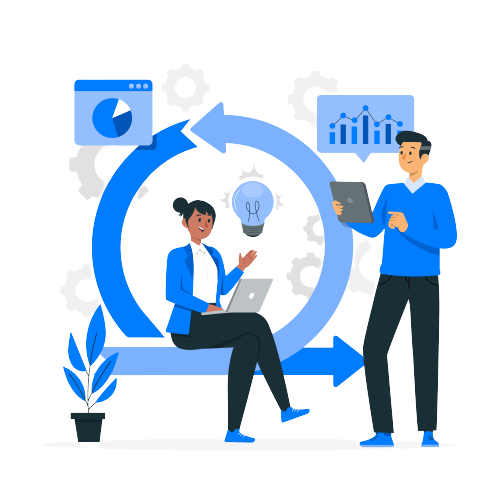 Proactive ORM
With the proactive planning and strategies of our expert team, managing online reputation of your business is no longer difficult. We offer you a blended service of content marketing and review management across several platforms. It creates a positive and responsive vibe about your brand, that easily resonates with the online audience. Our calculated steps encourage online users to actively write positive reviews about your brand, making it an organic escalation for your website to reach the top of SERP.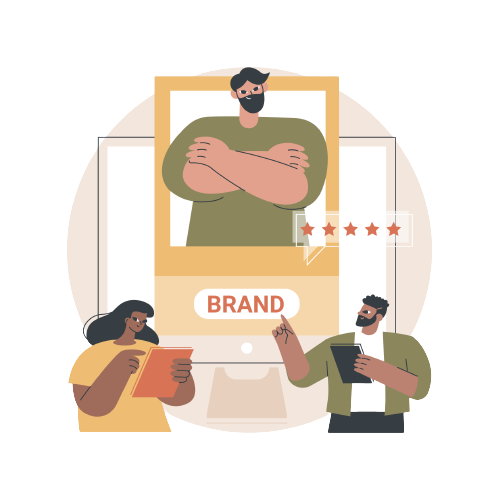 Brand and reputation
Branding is an indispensable part of the strategies incorporated by the online reputation management white label agency. Hikemytraffic builds up positive attention and vibe for your brand, making it a recognizable entity. Boost brand presence and develop a niche follower group with the best steps of ORM techniques. With us, make the brand relevant for all the right reasons across the different online platforms. Our comprehensive ORM techniques ensure positive branding for all businesses, regardless of the industrial domain.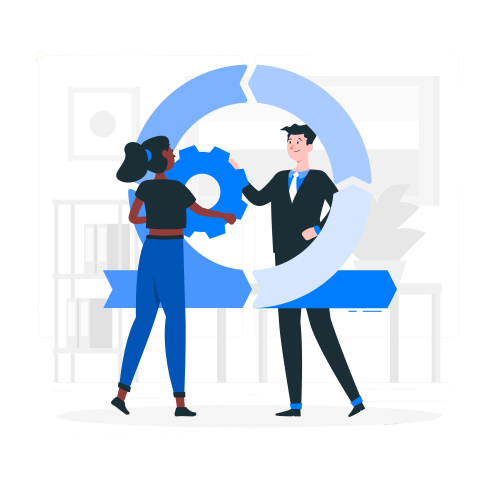 Reactive ORM
Our expert online reputation management consultants not only remove negative comments but post strategic online content to repair the damage. We bring the best outcome for crisis management without mindlessly preaching the supremacy of the brand. Our techniques create an organic and positive hype around the brand that stays long-term. Make the different online platforms a tool to succeed with our perfectly-planned ORM model. Connect to our team to accomplish long-term goals for the brand with better online reputation management. making it an organic escalation for your website to reach.
F

rom industry-based to personal online reputation management services – We bring it all!
Our team of expert professionals and managers have years of experience in managing projects across diverse industries. 
Entrepreneurs, startups, small business brands, service providing companies, creative professionals and others can get benefitted through ORM services. Get an all-rounder online reputation management service package with us to utilize your online presence for generating better revenue. 
Regardless of the industry, you are in, we bring a tailor-made strategy with sentiment analysis. From press release planning to distribution, we leave no stone unturned to build a positive and credible notion of your brand image. Connect to us if you run a startup or a business or for your personal reputation management! Our online reputation management consultants and managers will diligently handle the needs. 
Why every business needs

online reputation management consultant

– 
Your business has to reach the top of the SERP to get the best visibility across online platforms. It is impossible without a systematic reputation management plan by the leading online reputation management companies. The reputation of your business on the search engine makes the ultimate difference in the revenue numbers. And, we at Hikemytraffic help you with the exact service!
Improve brand positivity and influence the online audience with a data-driven plan that targets the mindset. 

We utilize result-oriented keywords containing positive content to combat the negative comments across multiple digital platforms. 

Retain the hard-earned reputation or develop a name for yourself, we are here to help you with our diligent service. 
How do Reputation Management Services work?
Online Reputation Management Companies work to bring a positive brand value and eliminate negative content. The services offered by our team bring you a stellar reputation and imprint a remarkable brand image on the user's mind.
Our online reputation management service team reviews your offerings, services, and industry to look for the gaps that are pulling the brand down. We identify the shortcomings and filter the negativity that circulates the brand to add value to your services. 
We review the existing brand reputation and recognize the shortcomings.

Our team tracks your online PR performance and reports the positive and negative aspect.

We filter the negative mentions and content across distinct platforms.

Eliminate the adverse content related to your brand name and develop an impeccable online presence.

Our team utilizes different digital software applications and technologies to analyze the data and improve the online performance.
We bring a comprehensive approach to your brand and build a long-lasting positive relevance across diverse digital platforms.
Hikemytraffic – Know what we bring for your business
Our team of proficient PR experts and online marketers recognize the need for shining across diverse digital platforms. Get an all-inclusive service from our end to increase customer retention and get popular online! Boost the search engine performance with positive social media mentions and impactful content to gain audience trust. 
Connect to us for professional assistance in the following Online Reputation Management Services India –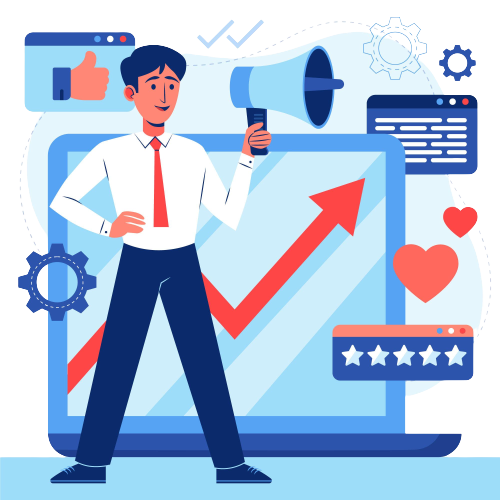 Better PR management
Managing the online reputation of a brand is not a small-scale task. We bring you a vast media network to check the performance and positive response. Everything your brand creates on the online platform will be managed by our team to bring you a hassle-free service. Our team utilizes every opportunity to make your brand shine in the digital mediums.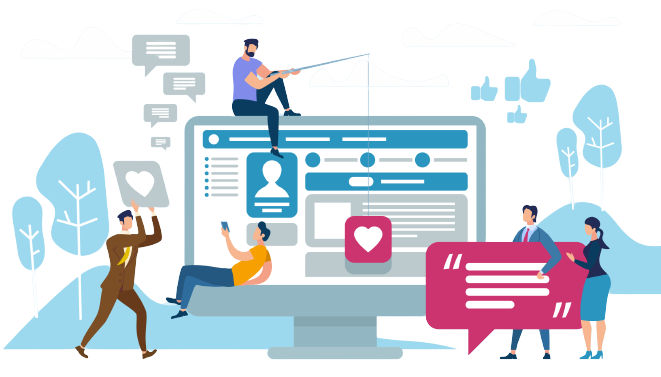 Social mention monitoring
Social media mentions are important for any brand. You recognize the need for developing a robust online presence on various social platforms. From Twitter hashtag mentions to Instagram tags, we keep a check on everything. With us, your brand is safeguarded from negative social media engagement feed.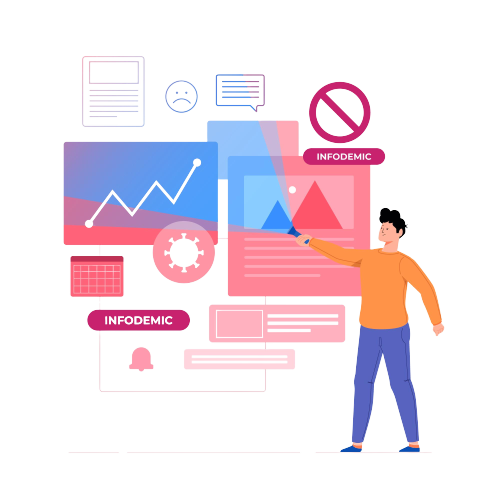 Negative content filtration
The online platforms and digital forums are filled with negative content. Tackling the negative content to make your brand shine bright is the ultimate battle you have to win! Our team works 24/7 to check the negative comments and filter them from affecting your brand value.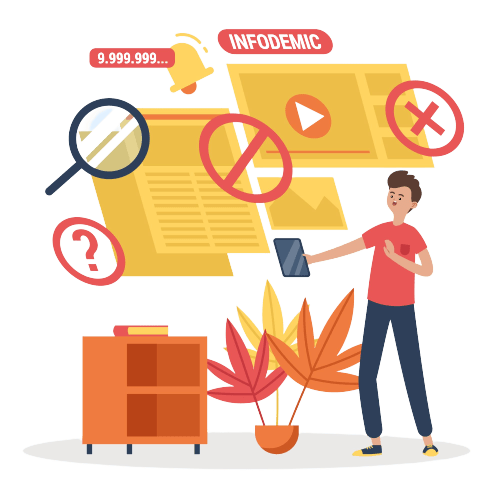 Negative content removal
From filtering the content to removing them, we offer all that you need! Get end-to-end ORM services with us to add positive value to the brand name. An in-depth evaluation of the negative comment and review helps identify the best step to manage the damage. Our online reputation management agency
We bring you industry-specific solutions for Online Reputation Management
Finding the right service partner that understands the industry requirements for online reputation management service providers is vital. At Hikemytraffic, we bring an all-inclusive approach to help your brand excel the competitors in the market. A reputation management strategy that looks across all platforms recognizes the flaws, eliminates the negativity and tells you the best way to prevent such incidents brings a holistic approach to the brand. 
With our Online Reputation Management Services, get a similar professional treatment and stay one step ahead! 
Boost your digital presence with Hikemytraffic
Stay on top of the online index with a remarkably positive brand presence with our services. 

We bring you tailor-made online reputation management services in India and a marketing package to serve your brand from all angles.
Our team recognizes your brand objectives and delivers strategies that drive web traffic with positive brand engagement.
Why choose Hikemytraffic for Reputation Management Services?
Hikemytraffic's best online reputation management services can help your business earn the best online traffic and quality reviews through a well-planned ORM strategy. We always focus on adding brand value rather than mindlessly promoting your services. As a result, you gain loyal customers and digital recognition that lasts longer.
Trust in our offerings and connect us with your project requirements. We have worked with numerous clients and businesses in diverse professional fields and helped them climb the digital success ladder with our tried-and-tested ORM strategies. 
Frequently Asked Questions (FAQs) –