"Stop selling products, and sell ideas with the
best digital marketing techniques.
Think beyond the tried and tested internet marketing ideas!"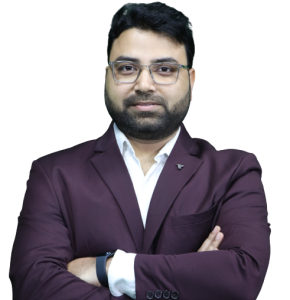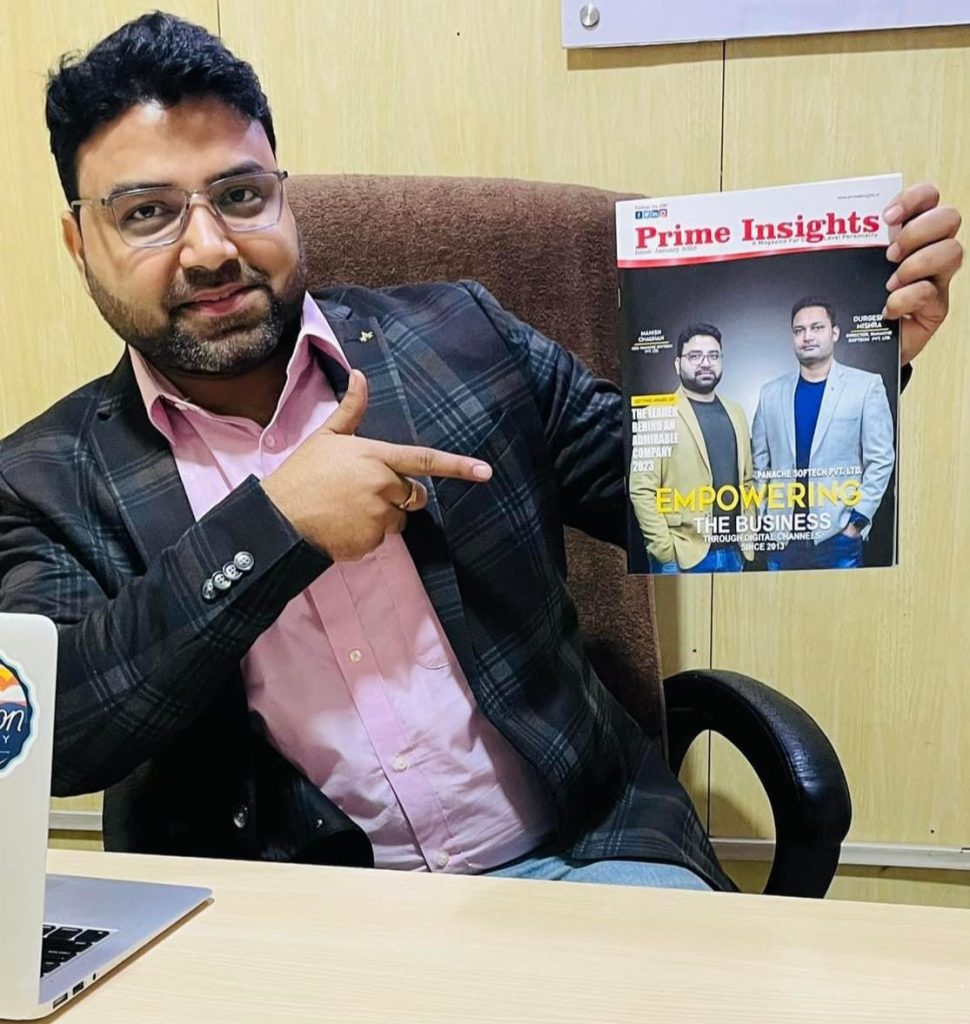 "Ignoring digital marketing is like representing your business without any audience" – Jason Mathew
This quote by Jason Mathew is what I ( Manish Chauhan) genuinely endorse with my services. I started my journey in the digital marketing field after understanding the potential of the endless marketspace on the internet. As a Computer Science engineer, I (Manish Chauhan) have always been interested in exploring evolving technologies and digital applications. With a dream to bring something effective to the millions of businesses and enterprises struggling to strengthen their base, I started Hikemytraffic – the one-stop service solution for all digital marketing services for clients. 
I am an entrepreneur and run more than one startup and a digital marketing institute. Being a mentor, I have also conducted workshops and seminars on trending digital marketing services like – SEO, SMO, Google Ads, and email marketing. 
A quick recap of my (Manish Chauhan) journey – How did it all start?
Where did it start? Why did a B.Tech in Computer Science shift his career in digital marketing services? 
It was not an easy task to establish a successful digital marketing career and function as an IT professional during the initial days. I comprehended the essentiality and potential of internet marketing at the beginning of my career while struggling to find proper digital channels to promote my startups. Panache Softech was the first startup I founded with the vision of bringing software web-based solutions to all clients. Later I founded other digital service-based companies –
Digitalaka.com – Co-founder of the Email marketing agency

Professional Institute of Marketing & Strategy (PIMS) – Founder and an active mentor.

Hikemytraffic.com- Founder and CEO of the Digital Marketing Agency.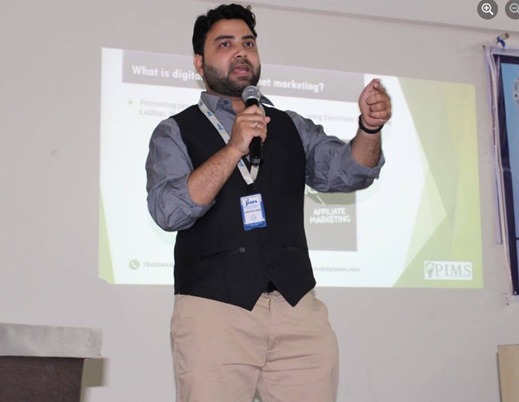 I (Manish Chauhan) have always had a get-up-and-go attitude since my college days!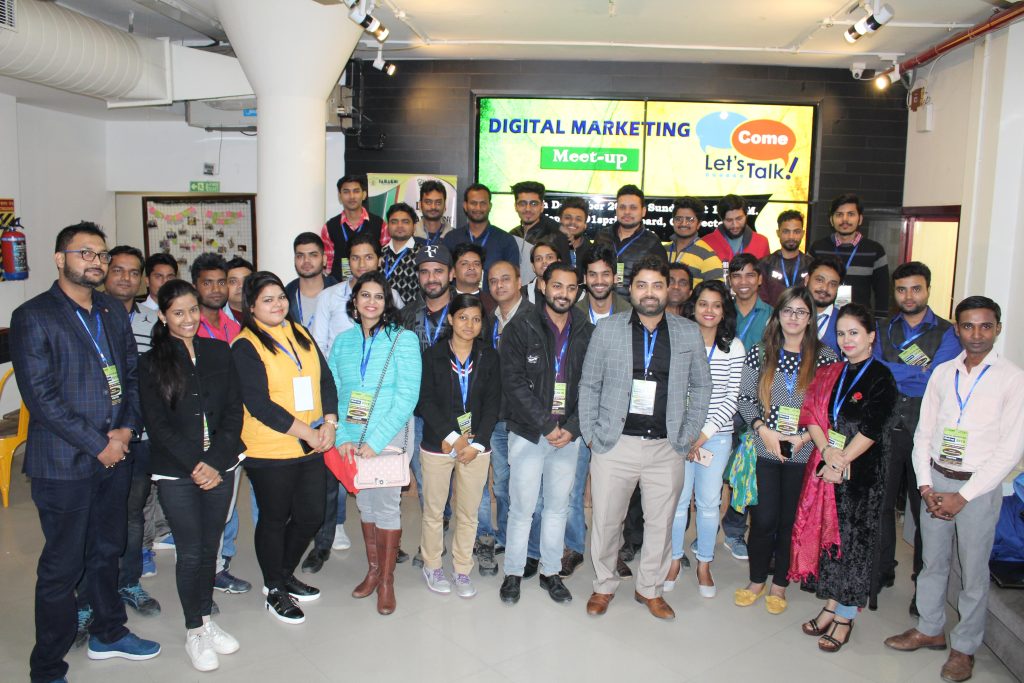 My (Manish Chauhan) drive to learn more about digital marketing techniques helped me learn and get certifications on Google Ads. Later, I got featured among the top digital marketers in India in the
list of 30 Digital marketers published by
softwaresuggest.com. Several media houses have covered my story and professional achievements.
I (Manish Chauhan) have always been enthusiastic about expanding my expertise and thus took up the
challenging task of mentoring budding digital marketers. PIMS, Noida is part of Panache Softech Pvt. Ltd., where I conduct seminars and workshops on
crucial digital marketing topics.
Digital marketing is not based on a theoretical approach and I believe it is aptly defined by the famous quotation by Tom Fishburne – "The best marketing does not feel like marketing."
I (Manish Chauhan) emphasize this concept by Tom Fishburne in the workshops and training sessions I (Manish Chauhan)  conduct for the students in my institution or attend as guest lecturers in different colleges. In the last few years, I have run multiple online digital marketing learning workshops for colleges and have attended guest speaker seminars.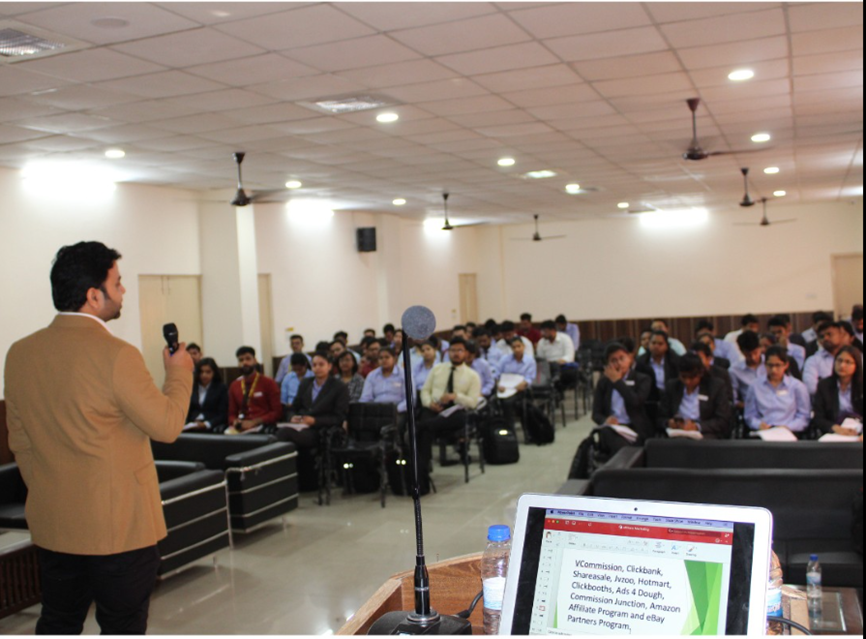 The digital marketing industry requires talented
professionals with a lucid view of strategies that work in
the online market. I started the digital marketing agency Hikemytraffic with the idea of bringing the best talents under one roof for our clients. Over the years I have
trained about 5000+ students across online and offline modes of learning. At PIMS, I (Manish Chauhan) do not help students learn
how to use an SEO tool or ranking software. Instead, I demonstrate how the strategy behind the operations can
overtake the technicalities and reach out to the audience having zero clues about the marketing campaigns. I guide
them on how to introduce seamless marketing techniques
in professional campaigns by taking up real-life examples.
This Is How I'm Making a Difference for People
I love sharing what I've learned and using my skills to assist others. Feel free to discover how I can help you in various area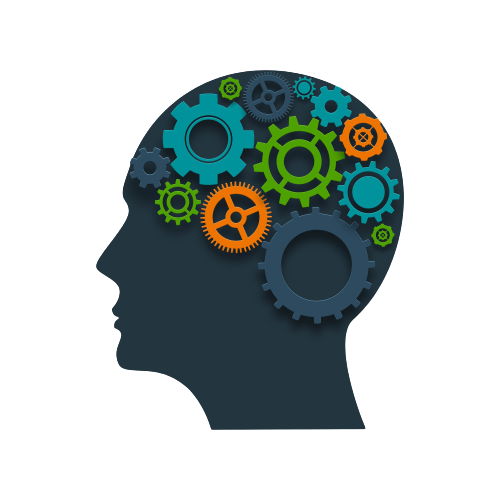 Midset Building
Mindset building is about shaping a positive outlook, helping you learn and grow, and making a difference in people's lives.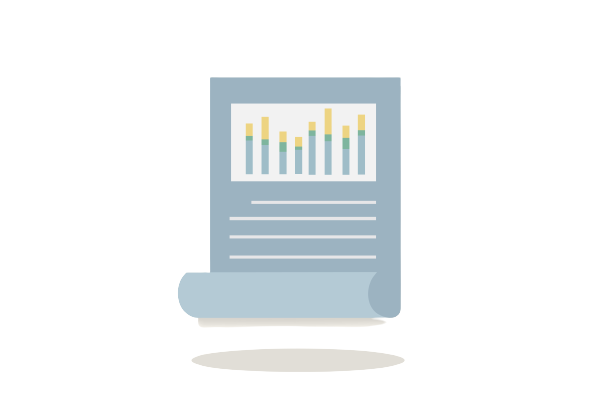 Profile Auditing
Profile auditing helps improve personal image online. I assist with profile audits, enhancing your online presence for better results.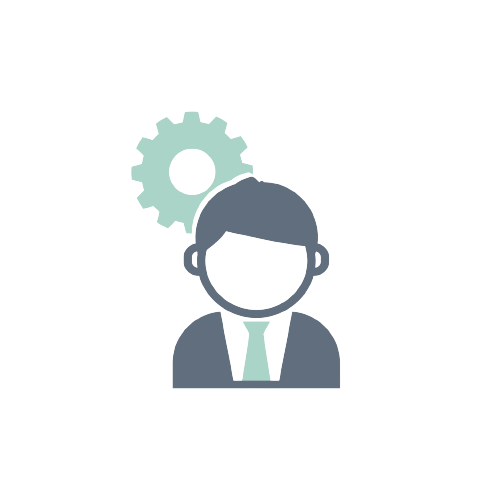 Consulting
Sharing expertise, helping with advice. Exploring how I can assist you in various areas for your success.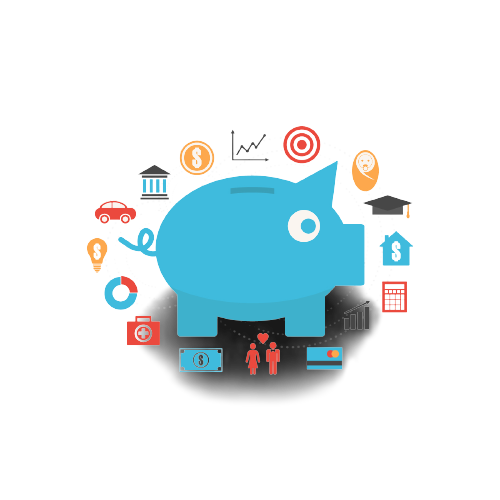 Budget & Investment Planning
Smart budgeting and investing can help you reach your goals. Learn how to manage your money effectively.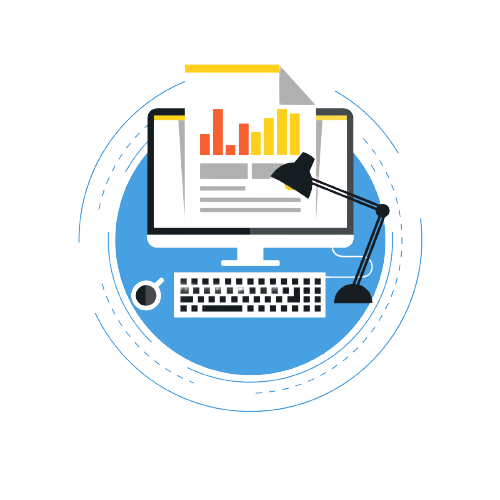 Reporting & Analysis
Analyzing data to make informed decisions, improving with insights – that's what Reporting & Analysis is all about.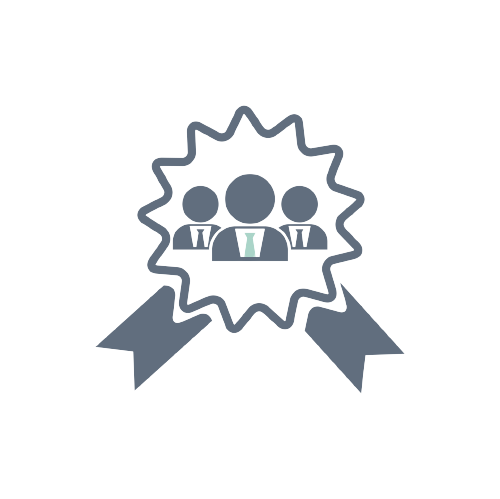 Result Based Discussion
Let's focus on outcomes in our conversation, ensuring practical solutions and clear results for your needs.
Services I bring for the clients through Hikemytraffic 
At Hikemytraffic, I (Manish Chauhan as a trainer) guide the team working in SEO operations, Google Ad campaigns and email marketing services, as these are my field of specialization. When I first started my startup, Panache Softech, I lacked a resourceful team to meet the needs of digital marketing services. That's when the idea came into my mind and later transformed into Hikemytraffic, the compact solution provider for digital marketing for all clients. 
With our team of professional marketers, get different services for – 
Web development and designs, ORM services, SEO offerings, SMM and SMO, PPC campaigns, Email marketing, sales optimization services, and many more. 
Currently, Hikemytraffic has brought efficient services to 89 clients and organized 25 events with a remarkable reputation.
The small venture I started in 2013 has now emerged as a well-reputed name for a digital marketing agency in Noida with a noteworthy success record –
15+ years of service experience

143 Web analytics

76 Email marketing campaigns

96 SEO campaigns
Build a credible place in the market with SEO, SMO and Google Ads
"No Website can stand without a strong backbone. And that backbone is Technical SEO." – Neil Patel said it right, and it holds true for all businesses with a digital identity. 
Search engine optimization, Social media optimization and Google Ads campaigns are the best digital marketing techniques for websites to earn the top rank on the search engine ranking page. Exhibit your website on the top position of SERP with Hikemytraffic, under my professional guidance and the expertise of my team. 
Promote your business with digital marketing professionals
My team and I (Manish Chauhan) guarantee the success of your business website on the SERP index with our technical resources and effective strategies.  

Build your website and business into a credible brand with Internet marketing servicesand strategies that I curate for specific industries. 

I (Manish Chauhan) guide my team at Hikemytraffic to utilize the best-in-class SEO tools and analytics platforms for driving online views and page clicks.
Is SEO an outdated service? Does SMO bring a long-term impact? Do Google Ad campaigns actually work? – These are questions that I have faced in several interviews, but my answer remains unaltered over years! 
SEO, SMO, Email marketing and Google Ads are the four pillars that create the success foundation. What matters is how you utilize them and the idea behind using the techniques. After all, digital marketing needs a practical approach where you have to decode the psychology of the internet user and grab their attention. 
The secrets to success – My viewpoint on the digital marketing prospects
One cannot deny that digital marketing techniques are ever-evolving. It is necessary to keep ourselves up to date for yielding the best ROI for the clients. I believe there is no point in adhering to the tried-and-tested formulas over the years and blaming the infectiveness of SEO and SMO. Our clients rely on us for our ever-evolving ideas and creative touch to the campaigns. 
Let me share an example of one of our clients in the US, who wanted to stay one step ahead with his business. He had run all the possible ways of digital marketing tools and techniques but was lacking in creative strategies to overtake his business peers. My team and I helped his restaurant business to increase 5 more branches within a span of just 3 years! 
Do you know what made it possible? 
A mindful strategy beyond the regular SEO techniques helped us serve in the best possible way. 
SEO offerings from Hikemytraffic 
On-page SEO, Off-page SEO, technical SEO and Local SEO are some of the most vital operations that bring digital success to a website.

My team and I brainstorm strategies for optimization techniques to drive organic and paid traffic to the page.

With my team, make your business recognizable and develop a brand authority over the online audience through keyword and content management.

We develop qualified backlinks and help affiliate marketing with the mindful use of keywords in SEO-based content. 

We ensure your website retains the top rank for the longest period with planned SEO and marketing across different platforms.
SMO services with my team

We utilize the world of social media and several platforms with a business-based strategy.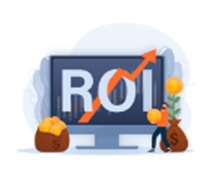 We bring industry-specific SMO plans and guide the execution team to bring the best ROI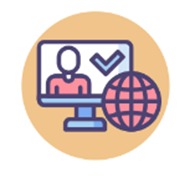 My team and I review the needs of your business by analyzing the industrial requirements.

With us, increase the profits and brand engagement with ORM and SMO solutions from our team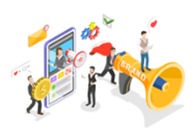 Brand monitoring, social media management, platform engagement, custom profile design, and other forms of promotions.

Powerful internet marketing tactics to boost your online presence and engage customers effectively by Hikemytraffic
You can see magazine stories Screenshot here…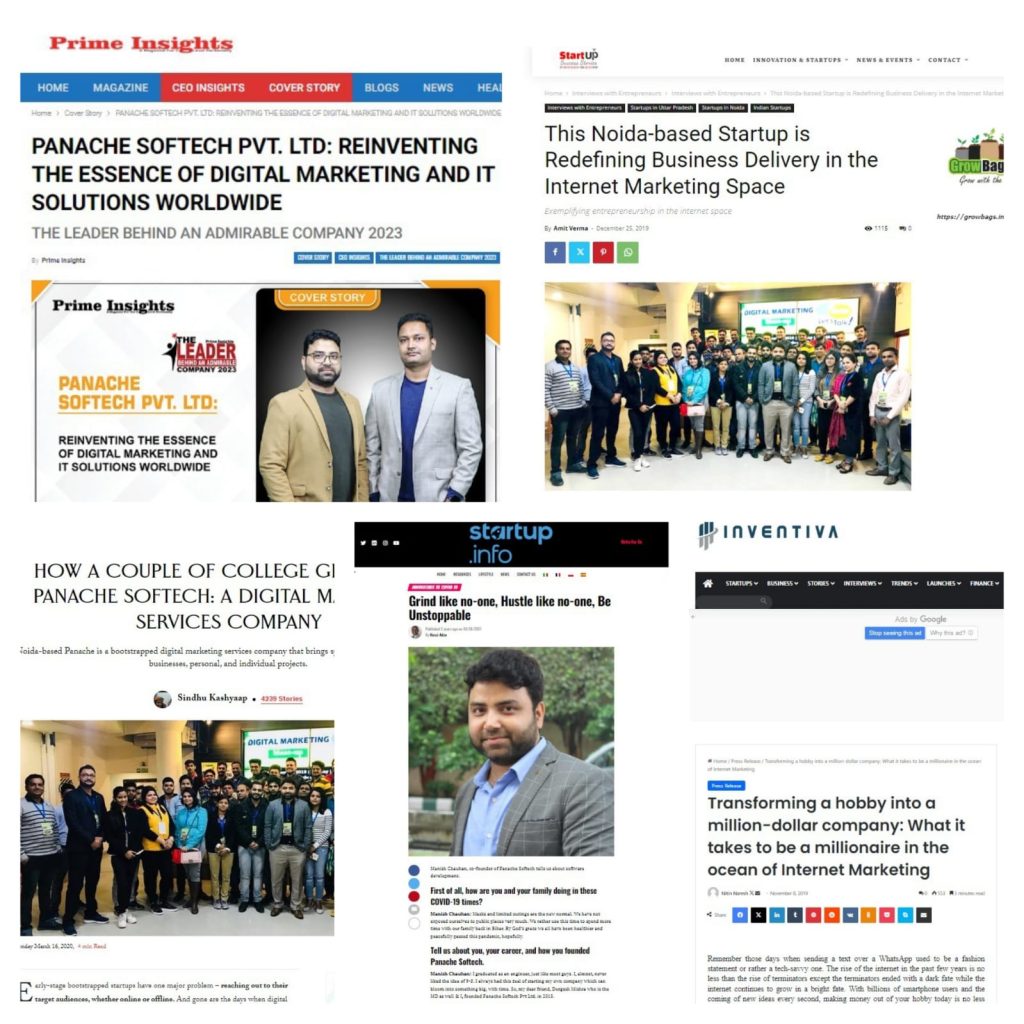 Email marketing strategies with me 
– I (Manish Chauhan) am an active SMTP consultant and have several years of professional experience in email marketing. I guide the team in email marketing for clients to generate fruitful leads. As I (Manish Chauhan) have worked for many years, I have an in-depth idea of the various industries and their requirements. 
– The core services for email promotions that I offer with my team help your brand reach out to an audience beyond your target limits. We manage everything and bring tailor-made campaigns with a 360-degree service approach. 
Digital Marketing and the future – 
– " In my opinion, businesses these days have to think of one-step ahead of the current competition. The world is evolving, and so is the digital marketing space. It is time to transform the ideas into reality and take your brand to the users; instead of letting them find their way to your website. Market the ideas to the users and not the products for creating a prominent impact. It is more than the number of brand mentions and comments. Focus on the bigger picture by targeting multi-channel digital marketing and platforms."
The ultimate goal – My plans with Hikemytraffic
Where do I see Hikemytraffic reaching in the next 5 years? 
I believe in planning long-term and have bigger goals for Hikemytraffic. Cultivating newer ways of digital marketing with SEO, SMO and Google Ad campaigns is the correct approach to retain our position in the industry. 
To me, success is short-lived, and the definitions change with every project I work on. In my terms, bringing the best outcome to every client is also a form of success, and I desire to succeed in every project I take up. 
In future, the team of Hikemytraffic will grow with newer talents in the marketing industry. I have plans to amplify the services to reach out to every client who needs quality guidance for ensuring a stable position in the digital field. 
Recognize the success route with me – Connect to Hikemytraffic and unleash success under my professional guidance and professional support from my proficient team of digital marketing experts.